Clay Therapy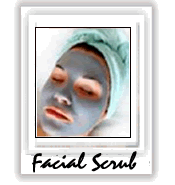 At Ingredients To Die For we are happy to support our customers with informative processing and production information.  We have received a lot of inquiries regarding the use of clays, and speicfically using htem to make masks so, our development team has created a guideline to tailor clay therapy to address the range of skin types using clay, carrier oils, hydrosols and essential oils.  We hope that you will find this guide an easy tool to help you customize their use for specific skin care types, and needs.

Clays, some of the oldest therapeulic materials used by humans, are the most perfect base materials for masks. Regular use will yield skin that is bright, smooth, clear and supple.  They stimulate circulation, collect and hold skin's natural heat, and promote toxin elimination.
Clays are made up of minerals from the earth including; silicates, calcium, magnesium and potassium, which affect bones, blood pressure and cellular permeability while also acting as moisture regulators. Their unique molecular structure gives clay a remarkable ability to absorb organic compounds, including liquids and toxins. Clays also participate in ionic exchanges, within the skin, to balance the skin's acid level for optimum function.
The Ingredients To Die For Kaolin and Illite clays are the highest quality "superfine" grades imported from around the world, while our Bentonite Clay is from the high plains of Montana, where it was bom in volcanic ash.  Clay therapy includes masks, baths, poultices, scrubs and even emulsions. We offer you the ability to create clay mask treatments, where clay therapy, and aromatherapy, are combined to create uniquely gratifying experiences.
Notes on Clay Intensities
Clays are distinguished by their color, which is also the indicator for their structure and activity. Since the clays are only active when wet, you can determine the intensity of activity by varying the thickness of the mask. To reduce the intensity of action, shorten the duration of treatment or decrease the thickness of the clay.  To increase the intensity of action, apply a thicker layer of clay or lengthen the duration. Most masks are between 1/ 16 and 1/4 inch thick, but even a very fine layer of clay can be effective. Clay poultices, on the other hand, which are used on smaller areas for healing underlying tissues and organs, are usually 1 inch thick.
Green Illite Clay is best reserved for overactive, oily skin types. It is a strong absorbent and is used primarily for drainage, where it reduces swelling, and in topical applications for sore joints, muscles and arthritis. Green illite is also effective for purifying and detoxing treaments.
Red Kaolin Clay, the color resulting from its high Iron content, deep cleans and smooths rough skin and is recommended for aging skin.
Pink Kaolin Clay is perfect for general cosmetic use, offering a combination of gentleness and deep cleansing. Note: Red and Pink masks will appear to leave a light red stain behind as you first rinse them off. Don't be alarmed, it fades almost immediately.
White Kaolin Clay has a high aluminum content and is very useful for skin repair, cleansing, and toning, it is also gentle enough for sensitive and dry skin.
Bentonite Clay is highly absorbent and is used regularly in the cosmetics industry to add texture and volume to masks. Bentonite is hard to work into a smooth paste on its own, but is wonderful combined with Green Illite.  Four pounds added to a bath is reported to be an excellent detoxifying treatment for the body - highly recommended for those with exposure to paint and other chemicals!
For a Basic Mask You will need;  a glass or ceramic bowl, a glass or other non porous utensil, distilled or spring water (or better still - a hydrosol or Organicals Botanical Extract), and your clay.  You can also make this great pre-made liquid for masks;  2 parts mineral water, 2 parts hydrosol and 1 part aloe vera juice, then just add this liquid base as needed.
Directions
slowly pour your liquid of choice into a bowl of clay, stirring gently as you pour

mix until a smooth, spreadable paste is obtained

let stand for a few minutes

add any accessory ingredients appropriate for you skin type, such as a fruit juice, essential oils, seaweed / algae, etc.
If the preparation is too thin, add more clay -- too thick, add more liquid.
apply evenly to your freshly washed skin, using a brush for best results, covering the face and neck while avoiding the delicate skin around around the eyes and lips

place cool, wet chamomile tea bags or cotton pads soaked in myrtle hydrosol over closed eyes, lay back and relax

the clay is working as long as it is still moist, rest 15-20 minutes or until the clay is dry

rinse with warm hydrosol or water, using a cloth soaked with warm hydrosol for best results
Generally, masks can be applied once or twice per week. Follow with a toner suited for your skin type or a spritz of cool hydrosol.  If you are new to clay therapy, we commend that you apply a thin mask a few times a week for a shorter periods of time (8 - 10 minutes), until the skin is thoroughly cleansed.
Tips...  Masks work best when the skin has been cleansed and prepared beforehand.  After using a facial cleaner of your choice, prepare a steam bath.  Heat water to just below boiling.  Pour into a large bowl and add 1 drop of essential oil recommended for you skin type (see recipes below for common clays, substitute with the specialized clays to suit your needs).  Situate yourself comfortably with your face about 12 inches from the bowl.  Cover your head with a towel and breathe deeply for approximately 5 minutes.  Your skin is now perfectly prepared for a mask.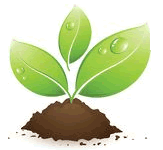 Recipes

Normal skin
4Tbs Pink Clay, Geranium Rose Hydrosol or Fresh Botanical Complex, 6 drops Sesame Oil, 1 or 2 drops Lavender Essential Oil
variations
Liquid: Lavender, Rose, Myrtle or Chamomile Hydrosol.
Oils: Apricot Kernel oil or our Protective Oil Blend and Geranium, Mandarin or Palmarosa Essential Oils.
Addition: pureed cucumber, watermelon juice or yogurt: If you're in need of a little extra detox, add a pinch of seaweek / algae to the mask.
Follow this treatment with a spritz of Fresh Complexion Mist and moisturize with First Defense Protective Moisturizer.
Dry skin
4T White Kaolin Clay, Orange Blossom Hydrosol or Dew Drops Botanical Complex, 3 drops Evening Primrose Oil, 1 drop Rose Essential Oil, 1Tsp honey
variations.
Liquids: Rose or Chamomile Hydrosols
Oils: Rose Hip Seed oil or Moisturizing Oil Blend and Chamomile Roman, Neroli, Patchouli or Sandalwood Essential Oils
Additions: Avocado, Cucumber, Yogurt or egg yolk
Follow this treatment with a spritz of Dew Complexion Mist and moisturize with Intense Hydration Cream or Restorative Facial Oil.
Oily skin
Frequent mask treatments with green clays are recommended (2 or 3 times per week) to deep cleanse, remove toxins, and stimulate circulation. The powerful green clays may stimulate sebum production, at first.  To avoid this  combine with Red Kaolin or reduce the duration and / or thickness of the mask.
4 T Green Illite Clay, 1Tsp seaweed, Lavender Hydrosol, 1 drop Rosemary Camphor Essential Oil, 1 drop Tea Tree Essential Oil
variations
Liquids: Rosemary or Peppermint Hydrosols
Oils: Geranium, Fir Balsam, Spike Lavender or Lemon Essential Oils
Additions: An egg white
Follow this treatment with a spritz of Clear Complexion Mist and moisturize with Acne Solutions.
Combination skin
Dry skin with oily patches on the forehead nose and chin is called combination skin. Use the basic mask for "normal skin" with balancing hydrosols and essential oils such as geranium and lavender.
Follow this treatment with a spritz of Fresh Complexion Mist, unless you have acne in your oily zone then, use Clear Complexion Mist and moisturize with Acne Solutions.
Sensitive skin (Test a small patch of skin, before applying a larger mask)
4T White Kaolin Clay, Chamomile Roman Hydrosol, 2 drops Squalane Oil.
variations
(it's important to do a patch test, first, every time you substitute a new ingredient)
Oils: Calendula, Borage or Sesame Oil.  Very small amounts (1 drop or less of essential oils of Lavender, German or Roman Chamomile are recommended.)
Follow this treatment with a spritz of Chamomile Roman Hydrosol or Lavender Hydrosol and Protective Oil Blend.
Over pigmentation
Make the basic mask for sensitive skin, above, but add a drop of Lemon or Fennel.
Acne
Begin by applying the mask to affected areas daily, then gradually decrease the frequency to once per week.
4T Red Clay, Lavender Hydrosol, 1 drop Tea Tree, 1 drop Lavender Essential Oil
variations
Oils: Geranium, Sandalwood, Thyme Linalol, Rosemary Camphor or Lavender Spike Essential Oil.
Follow this treatment with a spritz of Clear Complexion Mist and moisturize with Acne Solutions.
Prematurely aging or wrinkled skin
4T Red or Pink Clay, 1Tsp Seaweed, Chamomile Roman Hydrosol 2 drops Argan Oil, 1 drop Frankincense, 1 drop Palmarosa
variations
Liquid: Myrtle, Rose or Neroli Hydrosol
Oils: Borage or Evening Primrose oils, Neroli Essential Oil.
Additives: Avocado, yogurt or Brewer's Yeast
Follow this treatment with a spritz of Rose / Neroli Hydrosol and a Rejuvenating Moisturizer such as Replenish AntiAging Moisturizer.
Green clay poultice
A 16 foot roll of 5 inch wide gauze bandage coated with Green Illite Clay. Perfect for easy application of therapeutic and beauty treatments. Just cut to size, dip briefly in water and apply to desired area.
No feedback yet