New Washes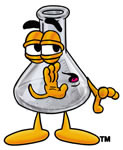 Ingredients To Die For is pleased to announce the launch of our long awaited Organicals Body cleansers. All formulated to cleanse the skin gently, and effectively, while also protecting the skins pH mantle and natural oils.  With vegetable derived surfactants, thickeners, and natural preservatives, your skin is left soft, supple, hydrated and most importantly, intact and healthy so that it can do what it was meant to do, provide a barrier from outside contaminants and absorb nutrients.
This line was specially developed to meet the demands of the ever growing natural market. In todays natural market it is no longer enough to be natural, or pure. We have to go beyond that and deliver products that are natural, with no petro chemicals, peg's, silicones or ethoxylates and the products need to deliver the same high performance as their synthetic counter parts, while also being easy to work with and use. It is no longer the norm to accept the "trade-off's" that we once did when it comes to natural products.
Our new Organicals Body cleansers were developed to do just that. A true revolution in natural cleansers, these Organicals Body cleansers are

100% natural,with only vegetable derived ingredients, which undergo only clean processing without residual, or undesireable, by-products. No petro's, peg's, sulfates, ethoxylates, parabens, formaldehyde donors or lipid disruption.

The bottom line is a comprehensive line of natural cleansers that are clean, and pure, but still deliver the high performance that the natural market demands, while also being easy to work with and offering a luxurious feel, plenty of soft foam, and healthy skin. Now all you need to do is add the product to your bottle, add the fragrance, and shake it. If you don't want to add fragrance that will work, as well. The new Organicals Body cleansers are thick enough to use unscented and will only thicken slightly as you add fragrance, so you no longer need to work to adjust the viscosity when you need to offer both to your customers. Also developed with less of the natural odor, that we've all come to expect from natural cleansers, these cleansers will only take about one half of the usual fragrance, lowering your cost and minimizing the potential for sensitivities and irritation. All but the Glycolic Face Wash are suitable for head to toe use so that you can offer the new two-in-one products that are all the rage. As these cleansers are at a higher price point, than we're used to, we avoided the addition of botanical extracts but, they are developed to allow for customization with up to 5.0% water based ingredients so you can create the label appeal, and performance, that you desire without having to invest in multiple products.
With a cleanser to meet every need we've developed our basic wash plus several others to address specific skin conditions: All of our new Organical Body cleansers deliver a soft silky, almost creamy, feel on the skin, utilizing only mild surfactants to avoid stripping the skins natural oils and disrupting the lipid barrier, along with panthenol to feed the skin a healthy dose of ProVitamin B5 and allantoin for anti-inflammatory protection.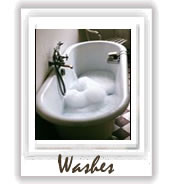 Organicals Soothing is in a base of pure Aloe Vera Leaf Juice to enhance the structure of the skin while delivering a host of vitamins and amino acids, while the polysacharides instantly hydrate to prevent dryness and irritation.
Organicals Bubbles is in the same Soothing base but, is developed to deliver plenty of soft, delicate, luscious foam for those, long, comforting soaks.

Organicals Hand Wash is in the same Soothing Base but, is developed with advanced hydration to keep the hands from drying out, and in optimal condition, even with repeated use.
Organicals Shampoo is in the same Soothing base but, is developed with botanical extracts to nurture and deep clease the follicles for a healthy scalp that can nourish the hair, additional panthenol to provide lustre and volume, and just enough protein to help repair damaged hair without building up and causing brittleness.
Organicals Glycolic Face Wash Next Generation (NG) delivers all of the attributes of its predecessor but, with the naturalness, and purity, of our new Organicals Cleansers. This is the only new cleanser that is not recommended for head to toe use as the pH is not suitable for the scalp, hair, or full body application. This is intended strictly for those customers that have come to rely on the power of the AHA's for smoother, clearer, younger looking skin.
No feedback yet