Cosmetic Bases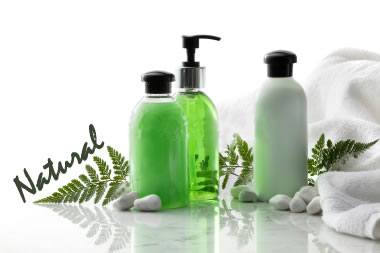 Our ever-expanding Cosmetic Base selection allows you to fill out your line effortlessly.   Whether you need lotion base, cream base, shampoo base, conditioner base, or any other cosmetics, our cosmetic bases can help you to fill in the gaps in your offerings.  As your need for more natural cosmetic bases increases, please feel free to let us know, and we'll put our Development Team to work for you, and address your needs within our Cosmetic Base category.  We have a lot of customers that have told us that they need more moisturizers with a lotion base consistency in their own bath and body product line so we went to work to add more cosmetic bases as a lotion base and we will continue to add to our lotion bases.  We can also create custom natural bases to help you address your specific needs in our Contract Manufacturing department:  unscented lotion base, cream base, body wash base, unscented shampoo base, skin care base, body care, hair care, or any other cosmetics base.  You'll find that the majority of our cosmetic bases are 100% natural, with a good portion of the ingredients being EcoCert, NPA, and Kosher certified, which is how you can know the quality of the base ingredients.  We work hard to help you offer the most advanced, top shelf, and competitive natural bases because your success is our success. 

Simply scent and package our cosmetic bases under your own label. Voila!  You'll have an instant line of finished products developed based on market trends and customer demand ... already tested, and customer approved, Skin Care, Bath and Body Care, and Hair Care products.  We also offer an extensive line of Natural Fragrance to make it easier for you to finish your products naturally.  Available in convenient sizes as listed.  Each of these products contains the finest available ingredients, carefully chosen and naturally derived. Developed with all of the things that todays consumer demands.  Our natural cosmetic bases are loaded with:  peptides, ceramides, anti-oxidants, natural emulsifiers and preservatives ... and none of things that they don't want:  parabens, petro chemicals, sulfates, ethoxylates, nitrates,formaldehyde donors ... these handcrafted luxuries are the perfect marriage of nature and science. All our Cosmetic Bases are human-tested, and many are Vegan approved. Extensive product data and usage instructions are available online for your convenience and ease of selection. Product presentations provided for each makes your marketing a snap. Our painstakingly developed Hair Care Products are widely used in top quality salons and spas. Our Skin Care / Cosmetic base line is brimming with exotic label appeal, generously formulated with peptides, organic botanicals, ceramides, and other cutting edge naturally derived actives. Our Bath & Body products are designed to pamper, and are as natural-as-can-be. Sample sizes are available for every fabulous cosmetic base and cosmetic base, so order yours today and see how we can help with your cosmetic base, body care base, hair care base:  lotion base, cream, wash, shampoo base, conditioner base ... you name it and we offer it.  Please be careful when using our language to make sure that you don't cross the line, from cosmetic to over the counter drug, when setting up your, direct to consumer, labels.  You'll want to make sure that you don't make any claim that promises a change in skin performance, or structure, to avoid being mis-branded under the current FDA Labeling Guidelines.
Please sample all cosmetic bases prior to purchasing larger quantities and always run a trial batch of any product to avoid costly, development issues and, re-batching.  We can not guarantee that your additions will not de-stabilize the base, especially cosmetic bases, as we can not test for every possible addition.  Please consider that all bases are tested with only essential oils and they are tested at 0.5% in skin care products and 1.0% in bath and body products however, that does not mean that what you want to use will work for every base.  Always make a small sample and let it sit for several days to make sure that your essential / fragrance oil has not jeopardized the emulsification system.  Please keep in mind that these are natural bases and they don't have the powerful emulsifiers, and thickeners, that are used in synthetic lines so, they are more unpredictable and temperature sensitive.  Always make a small trial sample to make sure that your added ingredients will not de-stabilize the base before proceeding with full batch production.  Every fragrance will react differently with every base so, always run another trial batch when you change fragrances.  This is, especially, true for surfactant systems that rely on a certain viscosity range, and pH, to maintain stability.  If your fragrance, or oils, thin the base too much it may de-stabilize the base.  It's also possible that it will thin it enough to incorporate too much air, in these cases the base will end up with what looks like two separate layers, which is due to the creation of  excess foam.  This may take up to a few weeks to settle back into the base, when it has happened to a full pail, and only minutes when it happens to a small bottle.  This may also happen in transit if there is too much friction during shipping.  If your need, for the shampoo base, is urgent you can, usually, force the foam to settle down using heat.  To do this apply gentle heat while gently stirring the foam back into the base, then let it cool.  Never try to add ingredients to any bases by shaking.  This can disrupt the natural emulsification system and lead to separation in creams and lotions and excess foam in surfactant systems.  Always mix surfactant systems using gentle mixing to avoid the incorporation of excess air and foam.  Always mix emulsions with high shear mixing, unless specifically instructed otherwise in the base description and / or usage guidelines.  Keep in mind that just because one of your favorite fragrances works in our cream base, lotion base, conditioner base, and any other products, does not guarantee that it will work in a cosmetic base because the surfactant system is more sensitive and the carrier used for bases is not always known so there is no way to know which fragrance will work and which ones will not work, without testing.  Always run a trial batch of your cosmetic base before proceeding with full production batches to avoid those costly, development, issues.

Of course, our customer service staff is happy to help when you need it.  Just give us a call, or send us an email, with any specific development issues or Contract Manufacturing, and the natural bases that you have chosen from our cosmetic bases line of products, and we will do our best.  Be prepared to answer questions regarding what you have added, the ratios, the mixing equipment used, the amount of time that it was mixed, and so on ...  these answers are the only guide, that we will have, in determining what may have caused the problem, or what will prevent a problem.  If you have a development issue, with one of our cosmetic bases, we will attempt to help you, by running tests in our lab, using our stock product, only.  For sanitation reasons we can not allow any product that has left our facility back into our labs.  We can also acquire any materials, that you have added, from the manufacturer, which will be subject to our usual receiving protocols, before being allowed into the lab. We can not allow you to send us your product, for testing on our equipment, as we can not guarantee what may have been added, or know to what level of contamination we would be exposing our staff, and equipment.  This is due to strict quality control protocols, within our labs, and facilities, that must be respected at all times.  There are some toxins that can contaminate the entire lab, including the environment, and we can not take that kind of risk, for the sake of our other customers, and our staff.  This is standard operating procedure for most labs.


SAMPLING NOTES ::: 

... In all cases of evaluating sample sizes you should be prepared that the sample is not gong to be an adequate representation of the final texture or viscosity of the finished product.  These will change when the product is finished with fragrance (essential) oils and / or other ingredients.  Even though you might add 1% fragrance (essential) oil and / or other ingredients you will not achieve a final texture that is equal to what you will when working with a large quantity because when working with such a small quantity you will not be able to match the mixing shear, or incorporation, that you will achieve with the large batch and adequate mixing shear.  You should consider samples as an adequate guage of the feel, absorption, and sensitivity only, and even then it will not be identical to the finished product.    

... Unless otherwise indicated all of our cosmetic bases are developed with the intention that our customer will be finishing the product by adding fragrance (essential) oil and / or other ingredients.  The aesthetic properties will not be as intended when used unscented.  If you prefer not to add fragrance (essential) oil then we would advise that you add 0.5 to 1.0% of an emollient (light carrier oil) to make sure that it has the desired texture. 

... Unless otherwise indicated all of our cosmetic bases are intended to be stored cool, tightly sealed, and protected from direct heat and light.  Please educate your customers to the nature of natural products so that they know not to leave their products in their car on a hot day or store them in the refrigerator as that will have a negative impact on the texture and performance of the product.
Paraben →  Formaldehyde Donor →  Sulfate →  Petro →  Artificial Color / Fragrance →  FREE
Cosmetic Base and Contract Manufacturing Wholesale Products
INCI: ORG Aloe barbadensis (Aloe Vera) Leaf Juice, Glycerin (Vegetable), ORG Centella asiatica (Gotu Kola) Leaf Extract, ORG Geranium maculatum (Geranium) Leaf Extract, ORG Saintpaulia Ionantha (African Violet) Flower Extract, ORG Recutita matricaria (Chamomile German ) Flower Extract, ORG Lippia citriodora (Lemon Verbena) Flower Extract, Ceteary Alcohol, Aleurites moluccana (Kukui) Nut Oil, Cetyl Alcohol, Panthenol (ProVitamin B5), Prunus armeniaca (Apricot) Kernel Oil, ORG Persea americana (Avocado) Fruit Oil, Caprylic Capric Triglycerides, EcoCert Sodium Lauroyl Lactylate, Aveena sativa (Oat) Kernel Flour, EcoCert Sodium Stearoyl Lactylate, EcoCert Gluconolactone, Allantoin, EcoCert Sodium Benzoate

$3.54 - $ 269.52

INCI:Aloe barbadensis (Aloe Vera) Leaf Juice, Glycerin (Vegetable) (and) Populus tremuloides (Aspen) Bark Extract (and) Lavendula angustifolia (Lavender) Flower Extract (and) Calendula officinalis (Calendula) Flower Extract (and) Citrus limonum (lemon) Peel Extract (and) Thymus vulgaris (thyme) Extract, Niacinamide, Vaccinium myrtillus (Bilberry) Fruit Extract, Panthenol (Pro-Vitamin B5), Propanediol (Corn) Sugar, Saccharum officinarum (Sugar Cane) Extract, Allantoin, Acer saccharum (Sugar Maple) Extract,

$5.79 - $ 342.86

INCI:Aloe barbadensis (Aloe Vera) Leaf Juice, Glycerin (Vegetable) (and) Populus tremuloides (Aspen) Bark Extract (and) Lavendula angustifolia (Lavender) Flower Extract (and) Calendula officinalis (Calendula) Flower Extract (and) Citrus limonum (lemon) Peel Extract (and) Thymus vulgaris (thyme) Extract, Niacinamide, Vaccinium myrtillus (Bilberry) Fruit Extract, Panthenol (Pro-Vitamin B5), Propanediol (Corn) Sugar, Saccharum officinarum (Sugar Cane) Extract, Allantoin, Acer saccharum (Sugar Maple) Extract, Essential Oils of: Citrus paradisii (Grapefruit), Cinnamomum camphora (Ravintsara), Thymus vulgaris (White Thyme), Cupressus sempervirens (Cypress), Boswelia carterii (Frankincense), Leptospermum scoparium (Manuka (New Zealand Tea Tree)), Eucalyptus radiata (Eucalyptus), Commiphora myrhha (Myrhh), Vetiveria zizanoides (Vetiver), Citrus aurantium var.Dulcis (Orange) Fruit Extract, Citrus medicalimonum (Lemon) Fruit Extract

$3.50 - $ 343.88

INCI: Distilled water, Sodium Lactate , Bis-Peg 15-Methyl Ether Dimethicone , Quaternium-79 Hydrolyzed Wheat Protein, Hydrolyzed Silk Protein, Panthenol, Quinoa Protein, Polyquaternium-10, SodiumHydroxymethylglycinate

$4.55 - $ 159.61

INCI: Pure Cane Sugar, Butyrospermum parkii (Shea) Butter, Palm Stearic Acid, Cocos nucifera (Coconut) Oil, Prunus amygdalis var.Dulcis (Sweet Almond) Oil, Vaccinium macrocarpon (Cranberry) Seed Oil, Vitis vinifera (Grape) Seed Oil, Carthamus tinctorius (Safflower) Extract, Glyceryl Monocaprylate (and) Glyceryl Monoundecylenate, Vaccinium macrocarpon (Cranberry) Powder, Garcinia mangostana (Mangosteen) Fruit Juice

$3.50 - $ 280.90

INCI: ORG Aloe Barbadensis (Aloe Vera) Leaf Juice, Behentrimonium Methosulfate, Cetearyl Alcohol, Simondsia chinensis (Jojoba) Seed Oil, Butyrospermum parkii (Shea) Nut Butter, Glycerin, Quaternium-79 Hydrolyzed Wheat Protein, Panthenol, Tocopherol Acetate (Vitamin E), Allantoin, Phenoxyethanol (and) Caprylyl Glycol (and) Sorbic Acid.

$4.55 - $ 201.32

INCI: ORG Aloe barbadensis (Aloe Vera) Leaf Juice, Equisetum arvense (Horsetail) Leaf Extract, EcoCert Propanediol (Vegetable), EcoCert Hydrogenated Olea europaea (Olive Oil), EcoCert Olea europaea (Olive Oil), EcoCert Olea europaea (Olive Oil) Unsaponifiables, Panthenol (Pro-Vitamin B5), Sclerotium Gum (Vegetable), KOSH Chondrus crispus (Irish Moss / Carageenan), Simmondsia chinensis (Jojoba) Esters, EcoCert Gluconolactone, EcoCert Sodium Benzoate

$4.29 - $ 363.98

INCI: ORG

Aloe barbadensis

(Aloe Vera) Leaf Juice, EcoCert Propanediol (Vegetable),

Persia americana

(Avocado) Fruit Oil, Caprylic Caprylic Triglycerides,

Camelia sinensis

(Green Tea) Leaf Extract,

Anthenis nobilis

(Chamomile) Flower Extract, EcoCert Trimethylglycine

, Olea europa

ea (Olive) Fruit Oil,

Vaccinium macrocarpon

(Cranberry) Seed Oil,

Chondrus crispus

(Irish Moss),

 

Hippophae rhamnoides

(Sea Buckthorn) Fruit Oil,  EcoCert Sodium Stearoyl Lactylate, Lecithin (Soy), EcoCert Gluconodeltalactone, EcoCert Sodium Benzoate

$4.54 - $ 190.19

INCI: Bellis perennis (Daisy) Blossom Extract

$12.52 - $ 227.11

INCI: ORG Aloe barbadensis (Aloe Vera) Leaf Juice, Phospholipid (Encapsulation) (and) Bellis perennis (Daisy) Blossom Extract (and) Sodium Ascorbyl Phosphate (Vitamin C) (and) Tocopherol Acetate (Vitamin E), Sodium Lactate, Caprylic Capric Triglycerides, Niacinamide (Vitamin B3), Sodium Stearoyl Lactylate, Cetyl Alcohol, Stearyl Alcohol, Myristyl Myristate, Centella asiatica (Gotu Kola) Leaf Extract, Panthenol (Vitamin B5), Glyceryl Stearate, Sodium Hyaluronate (Hyaluronic Acid), Hydrolyzed Aveena sativa (Oat) Kernel Powder, Propanediol (Corn), Vaccinium macrocarpon (Cranberry) Seed Oil, Calophyllum inophyllum (Tamanu / Foraha) Nut Oil, Caprylic (Fatty) Acids, Hippophae rhamnoides (Seabuckthorn) Pulp Oil, Daucus carota (Carrot) Seed CO2 Extract, Lauric (Fatty) Acids, Potassium Sorbate

 

$5.05 - $ 1632.31

INCI: ORG Aloe barbadensis (Aloe Vera) Leaf Juice, Propanediol (Vegetable), Caprylic Capric Triglycerides, Glyceryl Stearate SE, Phospholipid (and) Bellis perennis (Daisy) Blossom Extract (and) Tocopherol Acetate (Vitamin E) (Encapsulations), Squalane (Olive), EcoCert Gluconolactone, Aveena sativa (Oat) Kernel Extract, Argania spinosa (Argan) Nut Oil, Allantoin, Sodium Benzoate, Xanthamonas campestris (Xanthan) Gum

$3.50 - $ 864.02

INCI: ORG Aloe barbadensis (Aloe Vera) Leaf Juice, Propanediol (Vegetable), Caprylic Capric Triglycerides, Glyceryl Stearate SE, Squalane (Olive), Phospholipid (and) Bellis perennis (Daisy) Blossom Extract (and) Tocopherol Acetate (Vitamin E) (Encapsulations), EcoCert Gluconolactone, Aveena sativa (Oat) Kernel Extract, Argania spinosa (Argan) Nut Oil, Allantoin, Sodium Benzoate, Xanthamonas campestris (Xanthan) Gum

 

$3.50 - $ 864.02

INCI: ORG Aloe barbadensis (Aloe Vera) Leaf Juice, EcoCert Trimethylglycine (Beet) Sugar, EcoCert Propanediol (Corn) Sugar, Macrocystis pyrifera (Kelp) Extract, Vaccinium myrtillus (Bilberry) Fruit Extract, EcoCert Gluconolactone (and) Sodium Benzoate, Essential Oils of: Eirocephalus punctulatus (Cape Chamomile), Aniba roseodora (Rosewood), Cymbopogon martinii (PalmaRosa), Lavendula angustifolia (Lavender), Iron Free Pogostemon cablins (Patchouli), Santalum spicatum (Australian Sandalwood)

$3.50 - $ 251.29

INCI: ORG Aloe barbadensis (Aloe Vera) Leaf Juice, EcoCert Trimethylglycine (Beet) Sugar, EcoCert Propanediol (Corn) Sugar, Macrocystis pyrifera (Kelp) Extract, Vaccinium myrtillus (Bilberry) Fruit Extract, Gluconolactone (and) Sodium Benzoate

$3.50 - $ 247.85

INCI: ORG Aloe barbadensis (Aloe Vera) Leaf Juice, ORG Chamaemelum nobile (Chamomile) Leaf Extract, Squalane (Olive), EcoCert Trimethylglycine (Beta vulgaris (Beet)) Sugar, EcoCert Propanediol (Vegetable), EcoCert Polyglyceryl-6 Distearate (Vegetable), EcoCert Hydrogenated Palm Kernel (and) Palm Glycerides, ORG Simmondsia chinensis (Jojoba) Seed Oil, Panthenol (ProVitamin B5), EcoCert Gluconolactone, ORG Argania spinosa (Argan) Nut Oil, EcoCert Glyceryl Stearate, Alpha Tocopherol (Vitamin E MT50), EoCert Sodium Benzoate

$3.03 - $ 513.18

INCI:

Aloe barbadensis

(Aloe Vera) Leaf Juice,

Butyrospermum parkii

(Shea) Seed Butter,

Vitis vinifera (Grape) Seed Oil, Oryza sativa

(Rice) Bran Oil,

Limnanthes alba (Meadowfoam) Seed Oil

, Glycerin, Emulsifying Wax NF, Stearic Acid, Sodium Lactate, Hydrolyzed Wheat Protein, Phenoxyethanol, Caprylyl Glycol, Sorbic Acid, Allantoin.

$4.55 - $ 220.91

INCI:  ORG Aloe barbadensis (Aloe Vera) Leaf Juice, Butyrospermum parkii (Shea) Nut Butter, Oryza sativa (Rice) Bran Oil, Propanediol (Vegetable), Emulsifying Wax NF, Limnanthes alba (Meadowfoam) Seed Oil, Glycerin, Stearic Acid (Palm), Sodium Lactate, ECOCERT Gluconolactone, Hydrolyzed Wheat Protein, Allantoin, ECOCERT Sodium Benzoate

 

$4.56 - $ 230.41

INCI:

Aloe barbadensis

(Aloe Vera) Leaf Juice,

Butyrospermum parkii

(Shea) Seed Butter,

Oryza sativa

(Rice) Bran Oil,

Vitis vinifera (Grape) Seed Oil

,

Limnanthes alba (Meadowfoam) Seed Oil,

Glycerin, Emulsifying Wax NF, Stearic Acid, Sodium Lactate, Hydrolyzed Wheat Protein, Phenoxyethanol, Caprylyl Glycol, Sorbic Acid, Allantoin.

$3.03 - $ 223.78

INCI: ORG Aloe barbadensis (Aloe Vera) Leaf Juice, Hyerpericum perforatum (St. Johnswort) Leaf Extract, Niacinamide, Vaccinium myrtillus (Bilberry) Fruit Extract, Artemesia umbelliformis (White Genapi) Leaf Extract, EcoCert Trimethylglycine (Beet) Sugar, EcoCert Propanediol (Corn) Sugar, Saccharum officinarum (Sugar Cane) Extract, Gluconolactone (and) Sodium Benzoate, Acer saccharum (Sugar Maple) Extract, Essential Oils of: Lavendula angustifolia (Lavender), Citrus aurantium var.Amara (Neroli), Vitiveria zizanoides (Vetiver), Citrus aurantium var.Dulcis (Orange) Fruit Extract, Citrus medicalimonum (Lemon) Fruit Extract

$3.50 - $ 298.53

INCI: ORG Aloe barbadensis (Aloe Vera) Leaf Juice, Hyerpericum perforatum (St. Johnswort) Leaf Extract, Niacinamide, Vaccinium myrtillus (Bilberry) Fruit Extract, Artemesia umbelliformis (White Genapi) Leaf Extract, EcoCert Trimethylglycine (Beet) Sugar, EcoCert Propanediol (Corn) Sugar, Saccharum officinarum (Sugar Cane) Extract, Gluconolactone (and) Sodium Benzoate, Acer saccharum (Sugar Maple) Extract

$4.13 - $ 291.76
Special