Liposomal Delivery Systems / Encapsulations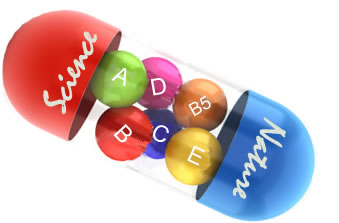 Due to the skins impervious nature there are many ingredients that do not readily penetrate through the top dead layers of skin.   Because some ingredients target the deeper layers for performance there is a need to get these actives into those targeted tissues.  This created a need for ingredients to be developed in such a way as to enhance their absorption and there have been some real advancements in the chemistry to achieve those goals and enhance the absorption of these desirable ingredients through the skin where they can perform more efficiently.   There are a variety of methods employed to accomplish this task.  Several of which we carry, including liposomes and the revolutions which are designed with a lecithin backbone making them a healthy choice for the skin.  These liposomes / revolutions deliver the actives deep into the tissues where they go to work and improve the very nature of the skin. 
It is important to keep in mind that these delivery systems will enhance the absorption of the other ingredients in your formulas so they shouldn't be used in formulations containing those ingredients which are only considered safe due to their lack of absorption into the tissues, such as harsh preservatives and sensitizing agents.

Unless specifically noted otherwise, in the INCI or description, all Ingredients To Die For encapsulations will contain the natural preservative complex of Gluconolactone & Sodium Benzoate.  When used according to posted guidelines, you should list your base preservative on your ingredient deck.

 
Liposomal Delivery Systems Wholesale Products
INCI: Water, Glycerin, Phospholipid, Thioctic Acid (Alpha Lipoic Acid), Caprylic Capric Triglycerides, Ubiquinone (CoEnzyme Q10)

$6.40 - $ 502.52

INCI: Water, Glycerin, Phospholipid, Sodium Ascorbyl Phosphate

$10.74 - $ 842.55

INCI: Water (and) Phospholipids (and) Ubiquinone

$9.17 - $ 265.89

INCI: Water, Glycerin, Phospholipid, Hammamelis virginiana (Witch Hazel) Extract, Panthenol (ProVitamin B5), Tocopherol Acetate (Vitamin E), Glyceryl Linoleate (Linoleic Acid / Vitamin F), Glyceryl Linolenate (Linolenic Acid / Vtiamin F)

$4.57 - $ 284.63

INCI: Water, Phospholipid, Retinyl Acetate, Panthenol, Niacinamide, Ascorbyl Palmitate, Tocopherol Acetate

$27.38 - $ 228.85

INCI: Water (and) Phospholipid (and) Tocopherol Acetate

$5.20 - $ 223.06

INCI: Water (and) Phospholipid (and) D-Panthenol

$5.20 - $ 223.09