Preservatives / Integrity Stabilizers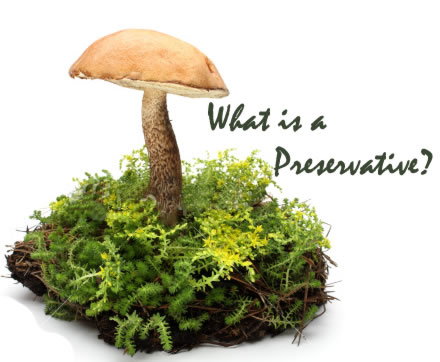 What is preservation and what is a preservative? When we speak as formulators, about preservation or preservatives, we are referring to the protection of our products from contamination by bacteria, yeast, mold, and fungus, from the time the product is manufactured up until the time the product is completely used up by the consumer.  Cosmetic preservatives are defined as a material that will, prevent the growth of or, react with and destroy, microorganisms that might damage the product or create a health hazard by growing on, or in, the product.

Unlike disinfectants, and many antiseptics, that must act quickly, and powerfully, often against specific organisms, preservatives must act steadily, and effectively, against a wide range of microorganisms, over a long period of time. Preservatives however are not a replacement for basic good housekeeping procedures. This does not mean that the types of products that we are concerned about here must all be manufactured under sterile conditions, but a reasonable level of cleanliness is crucial and forms the framework as the first step in product protection.  In other words, the preservative is intended to keep a clean product free of incidental contamination, not kill the overwhelming number of microorganisms that can be introduced during manufacturing in an unclean facility.

Ideal cosmetic preservatives would have broad spectrum activity, which is the ability of the preservative to kill a wide range of microorganisms. Such a product would be effective against both Gram-negative and Gram-positive bacteria, yeast, mold, and fungus.  Usually, a multiple preservative system, and /or the incorporation of hurdle technology, is needed to accomplish this goal .  Preservatives should be effective at low concentrations in order to reduce costs, minimize toxicity effects, and not adversely affect the physical properties of the finished product.  Preservatives should be stable under whatever conditions it may encounter in the manufacture of the finished product (i.e. temperature, pH, etc.).

As it relates to all ingredients, but especially with preservatives, it is crucial that they are calculated, and measured, by their relative weight, not volume, to guarantee that adequate ratios are being used.  All safety, and efficacy, studies, performed on the preservative, to determine usage ratios, are done in weight.  Calculating, and measuring, by weight is the only reliable way to know that you are within proper requirements and limits.

For more information, see Preservatives for Cosmetics in the TDF Library.
Preservatives - Cosmetic Preservatives Wholesale Products
INCI: Gluconodeltalactone (and) Sodium Benzoate
ECOCERT

$5.94 - $ 322.57

INCI:

Populus tremuloides

(Aspen) Bark Extract

$10.34 - $ 467.53

INCI: Phenoxyethanol (and) Caprylyl Glycol (and) Sorbic Acid

$4.93 - $ 798.65

INCI: C8:0 (Caprylic) Acid, 1,3 Propanediol (Vegetable), C12:0 (Lauric) Acid, Potassium Sorbate

$5.20 - $ 1120.84

INCI:  Rosmarinus officinalis (Rosemary) CO2 Leaf Extract

$18.23 - $ 423.36

INCI: Sodium Hydroxymethylglycinate.

$3.12 - $ 285.86