At Ingredients To Die For our formulators are always in the lab creating new products for our customers.  We are excited to bring you this n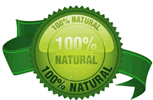 ew, 100% vegetable, scrub Babassu Body Polish.  This wonderful scrub is a product To Die For, once you use it you will love it.  One thing you can count on when buying from Ingredients To Die For is getting a product that performs.  So many companies out there make false claims and their customers have no idea that they aren't going to work and their hard earned money will just be wasted on them, but here at Ingredients To Die For you can count on our products performing and doing what we say they will do.  This wonderful new product is based on Babassu Oil which is a very fast absorbing oil, making it ideal for cosmetics, bath and body products.  That's why we created a new scrub based using the oil, it's oil based but, will not leave you greasy.  It has a combination of natural oils, butters and gentle abrasives, in a thick cream base, to remove the dry surface cells that hinder the skins function and result in a dull, dry appearance.  This product uses our new 100% vegetable derived preservative VegeCide, which is from stearic and undecylenic vegetable fatty acids, which not only preserves naturally but offers re-fatting of the skin for better resistance to environmental toxins.
We also added a unique feature to this product that you will love, have your customers apply this wet after their shower and they'll notice that it emulsifies with the water and turns into a lotion, right on their skin, for clean rinsing and powder soft, moisturized skin.
Our Babassu Body Polish is loaded with fantastic ingredients to make this a wonderful great new product.  We loaded it Organic Shea Butter, Organic Coconut oil, Babassu Oil, VegeCide, Hydrolyzed Oat Flour and Walnut Shell Powder.  Would you like to know why we added each of these ingredients?  If so, check out our tech sheet.

For a truly cooling experience and enhanced tissue detoxification try adding one of our tissue detox essential oil blends;  AT513 Cooling Grapefruit Mint or AT223 Invigorating Rosemary Mint.
No feedback yet